Happy last Monday of January, loves! Time is flying by!
I'm so excited to review Helena Shaw's Harvest Moon today! Fans of paranormal will love this book!
Harvest Moon by Helena Shaw
(Night Hunters #1)
Genres: Paranormal Romance
She's pretending to be someone she's not.

For two years, Dawn Garrett has been on the run from some very bad people. The small town of Goosemont, nestled deeply in the Appalachian Mountains, seems like the perfect place for a young woman to disappear.

He isn't who he says he is.

When Jase Byrnes is working a job, he needs to blend in, and he works alone. He knows what dark creatures lurk in the shadows and prowl in the night, and it's his duty to hunt them.

Not all is right in the picturesque town of Goosemont. Hikers are going missing at an alarming rate and people are turning up dead. It isn't bears or wolves that are hiding deep in the mountain, but a terrifying evil that Jase has come to hunt. It's the same evil that has claimed the life of Dawn's best friend and with Jase's help, she is ready to fight back. Will Jase be able to finish the job? Or will his attraction to Dawn only put her in more danger?
As soon as I saw that this book was set in a sleepy town in the Appalachian Mountains, I just knew I had to read it. My love for my home goes deep. And Helena Shaw did not disappoint!
Harvest Moon
was a phenomenal paranormal read that highlighted a lot of the reasons why I love paranormal romances.
Dawn was an excellent heroine. She was very believable and relatable. I think the author did a wonderful job at writing her. I loved the relationship between her and Jase. Usually I shy away from instant connections, but the way their relationship played out was very organic.
All of the elements of
Harvest Moon
worked so well and cohesively together. The mystery is paced at such a good pace and I couldn't turn away from this book! It approaches paranormal from a unique perspective, and fans of PNR will fall in love with Dawn and Jase's story!
**I received this book for free in exchange for an honest review with no compensation.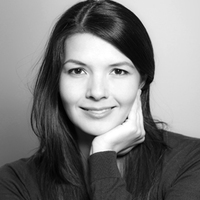 Helena Shaw resides in a small town in western Ontario. When she is not writing, she is taking care of her two boys and her husband.