Being a bookworm can be expensive, ya'll! Thankfully, there are a lot of ways out there to find books on a budget. Bloggers and reviewers have an edge when it comes to scoring free reads. So my post today is geared at regular readers and bloggers alike. Anyone can find cheap books if you just look around.
You guys, I love a good used bookstore. My town doesn't have any bookstores. But the city that's an hour away has the most glorious of used bookstores,
Mr. K's
. They're also an independent bookseller where you can get new books, too! The thing with used bookstores that is so great is that you can essentially get books for free! Most stores will take books, CDs, vinyls, movies, and more for trade-ins.
My favorite place to get books and pick up some old furniture to up-cycle? Thrift stores!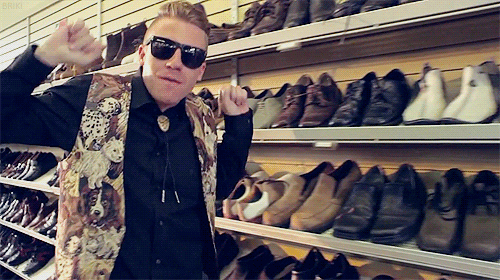 I had to because I have a secret crush on Macklemore.
The thrift stores in my town have amazing deals on books. They're anywhere from twenty-five cents to a dollar each. Yes. That cheap. The downside? They usually put out every single book that's donated, so you have to dig through a lot of books. There are a lot of good books to be found, though!
Don't know where to find thrift stores?
If you follow me on Instagram, you may catch pictures that I've posted from library sales. My most recent haul was 18 books for $2 on the last day of my local library's sale.
It was all the books you could fit into a grocery bag for $2. The thing with library sales is you shouldn't expect the newest releases. And you should expect them to be former library books or a little bit used.
Don't know where to find a library sale at?
Nearly everyone has an ereader these days. If you don't, go download a Kindle app. It's available on nearly all computers and devices for free. Just
click here
!
A lot of times, I've found great books just by going to the store through the app and searching through my favorite genres and sorting by price to see the freebies first. But if you don't want the hassle, I have an amazing website to introduce you to some Kindle freebies! There are loads of websites that will show you Kindle freebies, but I like this one because it only shows freebies with a rating of 4 stars or higher.
You can also join
LibraryThing
for free. They have two different giveaway programs.
Early Reviewers
requires that you review the book you receive. But the
Member Giveaways
program only encourages reviewing but doesn't enforce it.