Love Like the Movies
Genres: Chick Lit, Romance
In this irresistible romantic romp, movie fanatic Kensington Shaw is thrown into love—Hollywood-style—when her gorgeous ex presents a series of big screen challenges to win back her heart.





What girl wouldn't want to experience the

Pretty Woman

shopping scene? It's number two on the list. Or, try the lift from

Dirty Dancing

? It's number five. One list, ten romantic movie moments, and a handful of shenanigans later, Kenzi has to wonder . . . should she marry the man her family loves, or risk everything for a love like the movies?
First Sentence:
When I was nine, I fired my mom.
Last Sentence:
A life like the movies.
Kensington Shaw has everything a girl could want; a successful career, a close group of friends, a fiance that her parents approve of, and a sparkling engagement ring. But whenever an ex-boyfriend sends her a friend request on Facebook, Kensington's world begins to spin out of control. She's faced with accepting the life her family wants for her and the life she wants for herself.
I
loved
this book. With Valentine's Day nearing, I read this book, and it was the perfect fit. Usually, I am skeptical about books with a love triangle. Victoria does it flawlessly, and I identified with Kensington's struggle. I can picture this book being turned into a movie.
There are a quite a few characters, but I never felt confused on remembering who was who and how they fit into the story. Each character had their own voice and motivations. Kensington is a very fun character to read her internal monologue. And Victoria offers characters that are easy to dislike. You immediately sympathize with the protagonists struggles. The relationships that Kensington experiences are amazing. The romance in the book is not overdone and unbelievable.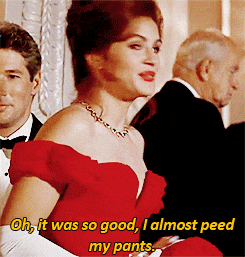 I stayed up way too late with this book, and I enjoyed every minute of it. The plot flows so well that you just
have
to keep reading to figure out the next twist in the plot. Victoria's wit comes across at the perfect moments. I woke up my boyfriend and our cat several times laughing at this book. It's the perfect guilty pleasure read. I would suggest it to any fan of Sophie Kinsella and Jane Green.
One last note, I
adored
the inclusion of the timeless rom-coms. It was such a nice touch, and I felt like it tied the book together perfectly. I cannot wait to see more from Victoria Van Tiem.
Find
Love Like the Movies
on:
Goodreads
|
Amazon
|
Barnes & Noble
Connect with Victoria Van Tiem on:
Goodreads
|
Wordpress
|
Twitter
|
Facebook
**I received this book free of charge in exchange for an honest review. My thanks to the author and/or publisher!