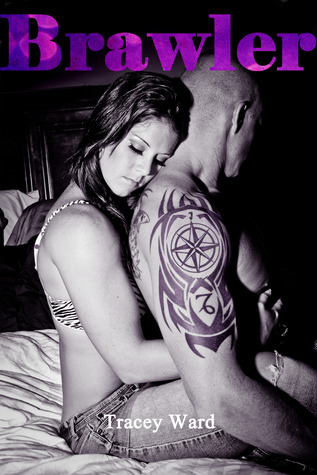 Brawler by Tracey Ward
(North Star #2)
Genres: New Adult, Contemporary Romancce
Timing is everything. Especially a bitch.

Jenna Monroe never cared which side of town I was from. She didn't care what my reputation was, what my face looked like, or what my body could do. She never asked for anything but me. The real me.
The boxer.
The orphan.
The animal.

I met her my senior year when she was just a thirteen year old kid with honest eyes and fire in her veins. She was the greatest friend I'd ever known and I loved her like blood. I fought for her, I protected her, and as she grew older, I wanted her. Now my biggest worry isn't how to keep her safe from the world.

It's how the hell am I going to keep her safe from me?

Brawler is told from Kellen's point of view with story elements not covered in Knockout. Both Knockout and Brawler can be read independently of each other and in no particular order.

*Due to language and sexual content, this book is not recommended for readers under 18.
Only 99 cents during release!
She was vulnerable, and still she stared back at me with eyes full of pure, blind trust that had never wavered, no matter how many mistakes I'd made. No matter how many I had yet to make.
I kissed her cheek lightly, moving to her ear, then back into her hair, burying myself in the dark tendrils and reminding myself to breathe. She shuddered in my arms and I turned to stone around her, holding her. Protecting her.
"Kel?" she whispered shakily.
"I have to know," I murmured against her skin.
"You have to know what?"
I drug my mouth along her neck, breathing hot over her cool skin before I slid my tongue along the ridge of her collarbone. I traced with my mouth where my fingers had been and my mind always wandered, and she tasted like longing. Not lust or desire, but an old, aching longing that shot through my mouth, down to my stomach, and set me ablaze inside.
"If I can survive you," I answered roughly.